Storage Units in San Antonio
Moving to San Antonio: A Guide to the River City
Know your Neighborhoods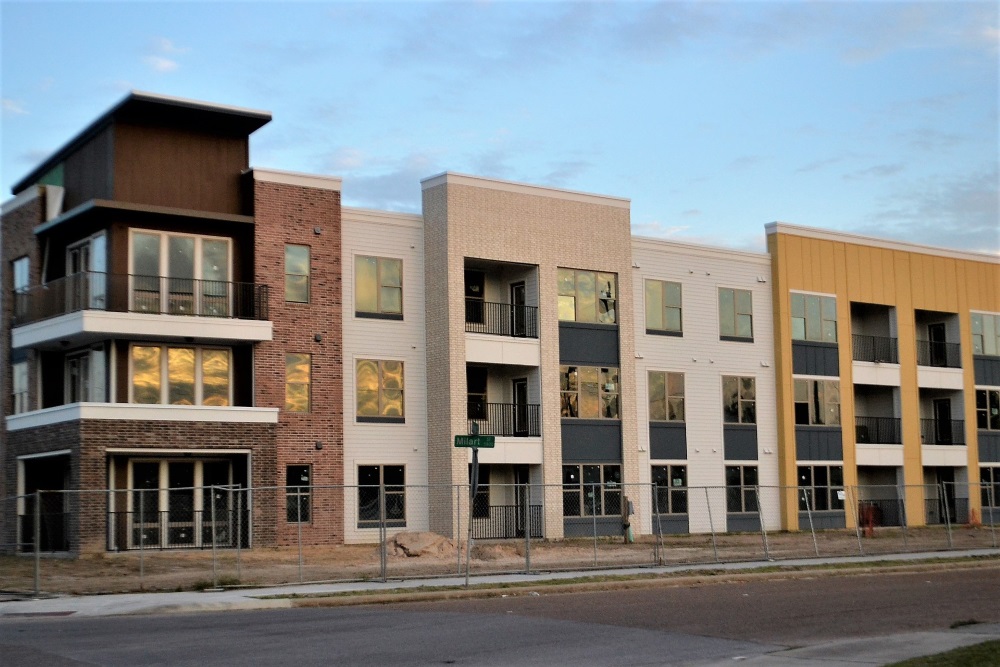 You know you want to move to San Antonio, but do you know where you want to live? San Antonio has a diverse housing market in terms of cost and culture, so there are many different neighborhoods to consider. Do you want quick access to the heart of the city? Or to be within a school district that receives high marks? Perhaps both? Is affordability an important factor? Below we have broken down 4 areas of San Antonio to help get your search started!
Midtown
With a little something for everyone, the Midtown area is made up of working-class neighborhoods like Beacon Hill and ambitious, young neighborhoods like Five Points. To make it even more interesting, each of these neighborhoods has developed unique architectural styles that also helps to promote a culture of creativity and diversity. It is undoubtedly the most historic district in San Antonio, with a healthy mix of single-family homes and apartment complexes. Many young professionals are drawn to the area for its bustling farmers market, Culinary Institute of America, and Brackenridge Park Golf Course. Those looking for an escape from the urban hustle can enjoy the winding paths and open spaces of San Pedro Springs Park.
Uptown Central
Looking for comfortable, safe city living? Some neighborhoods in the Uptown Central area that fit this description are Alamo Heights, Olmos Park, Lincoln Heights, and Terrell Hills. This area is known for its concentration of "old money" and movie star party pads. You can expect home prices to start in the low $300,000's and to vary in style from historic homes, to high rise residential buildings and bedroom communities. The well known, upper-middle-class neighborhood of Monte Vista in also located in Uptown Central. Homes there start at around $400,000 and quickly climb into the millions for historic homes. While this area is an ideal spot for those working in one of the many corporate headquarters located in the Uptown Central Area, it is also conveniently close to shopping malls, restaurants, the McNay Art Museum and the Witte Museum.
The Far West of the Northwest Side
This is by far one of the fastest growing areas in San Antonio. Neighborhoods in this area attract middle-class families and first-time home buyers. This area is so "far west" that there is a large part of it that is outside of the San Antonio city limits, so it is served by Bexar County Government. It is also in close proximity to the Lackland Air Force Base, making it an attractive area to many relocated military families. Nearby one will find Seaworld San Antonio, Christus Santa Rosa Hospital, Westover Hills, specialty stores, as well as restaurant and retail chains. One can expect homes in subdivisions starting in the low to mid 100's and up. It is also known that the Northside Independent School District and Medina Valley Independent School District are quality school districts.
South of Downtown San Antonio
There are two neighborhoods in this area that we highly recommend for those who are looking to be in the thick of a thriving arts community, are admirers of tasty food, or both! First we'll take a look at Southtown. Here, you can find unique art galleries such as the San Angel Folk Art Gallery, that have helped the neighborhood develop into its full potential as an arts community. Local restaurants and bars abound in this neighborhood, spanning from fine dining spots like Bliss to neighborhood hangouts like The Friendly Spot bar. If you are interested in living in a historic home or simply love to gaze at them from afar, you will want to look into the King William Neighborhood. This neighborhood and art district was the first in San Antonio to be dubbed "historic" and it's not hard to see why. While these homes have been restored to their former glory, and some are indeed households, many have since been converted to coffee shops, art galleries, boutiques and restaurants. This gives the area a lovely aura of antique elegance and separation from any "tourist" vibe you may find yourself running into in other trendy neighborhoods of San Antonio. These neighborhoods love putting on community events such as First Fridays, art fairs, and live music.
Cost of Living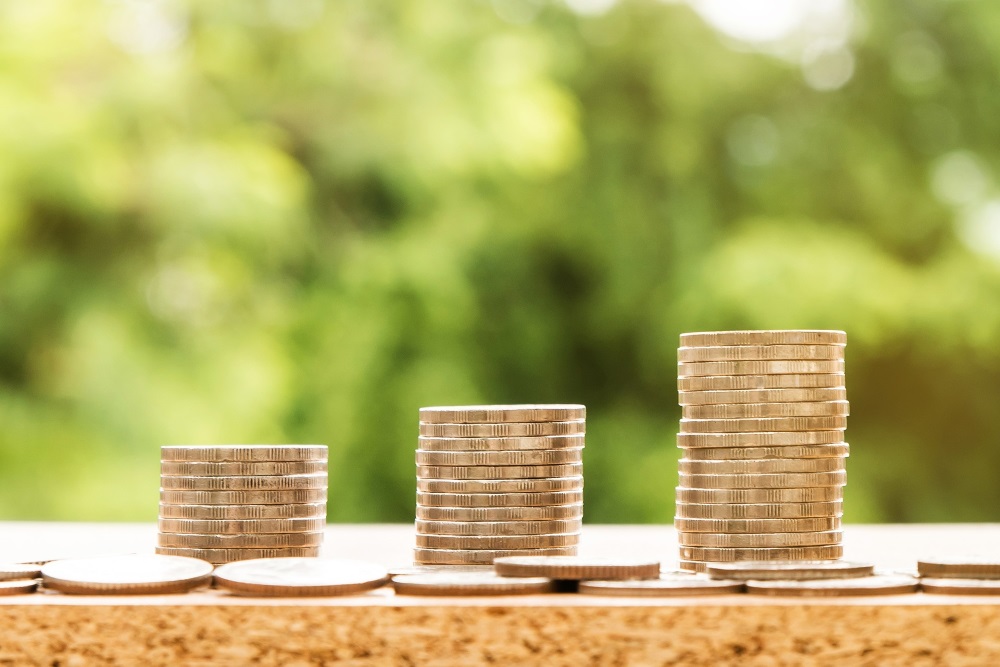 Let's take a look at some data: As recorded by nerdwallet.com in 2017, the median 2 bedroom apartment rent in San Antonio was $889 per month and the median 3 bedroom 2 bathroom home price was $214,050. To put it into perspective, this means San Antonio costs 14% less to live in than Dallas, Texas. The cost of living of in Texas, in general, is also lower than the national average due to the fact that residents do not pay a state income tax. Great news right? Sure, but some of that cost is made back by sales tax (8.13%) and property tax (2.1%). Either way, if you're looking for a cost-effective way to live in the Lone-Star State with the excitement of a large city, San Antonio may be for you.
Higher Education
San Antonio has many top-notch learning institutions, and since we know not one size fits all, we are going to look at three options including vocational schools, community college, and public universities in San Antonio. It's hard to know where to start with vocational schools because there are so many options. Southern Careers Institute and Concorde Career College have the broadest range of specializations in the auto, electrical, technological, medical and pharmaceutical industries. The Art Institute of San Antonio caters to those creatives looking to hone their skills in culinary arts, fashion design, media arts and more.
Next, we are going to look at the Alamos Colleges District. There are five community colleges that make up the district: San Antonio College, St. Philip's College, Palo Alto College, Northwest Vista College,and Northeast Lakeview College. All of these colleges are in the city limits of San Antonio, except for Northeast Lakeview College which is technically in Universal City. Each of the colleges are autonomous and independently accredited, offering degree and certificate programs in a 2-year format.
Finally, consider UT Health San Antonio, the University of Texas at San Antonio (UTSA), or Texas A&M University–San Antonio if you are interested in attending a 4-year degree program.
Moving for the Military
They don't call San Antonio 'Military City USA' for nothing! Joint Base San Antonio is comprised of three facilities: Fort Sam Houston, Randolph Air Force Base, and Lackland Air Force Base. Each facility will have everything a person or entire family would need to live a comfortable life. Varying housing options, medical services, child care centers, private elementary through high schools, recreation centers, banks and more! If you or your spouse have been assigned here, you are in luck! Find everything you need to know on their website here.
Job Opportunities Galore
Seriously though. Those having the hardest time in the job market of San Antonio are hiring managers because there are simply not enough job seekers. According to a report conducted by the Federal Reserve Bank of Dallas, jobs increased at a 4.5 percent annualized rate over the third quarter, with many of those jobs being in the hospitality and leisure segment. Another steady source of job growth can be attributed to the well-established military presence that creates a greater need for health and work programs. But if you aren't interested in working in hospitality or on one of the air-force bases, it's not a problem. San Antonio is also still a leading job market in Texas for manufacturing, renewable energy, bioscience, healthcare, and education.
Consider the Climate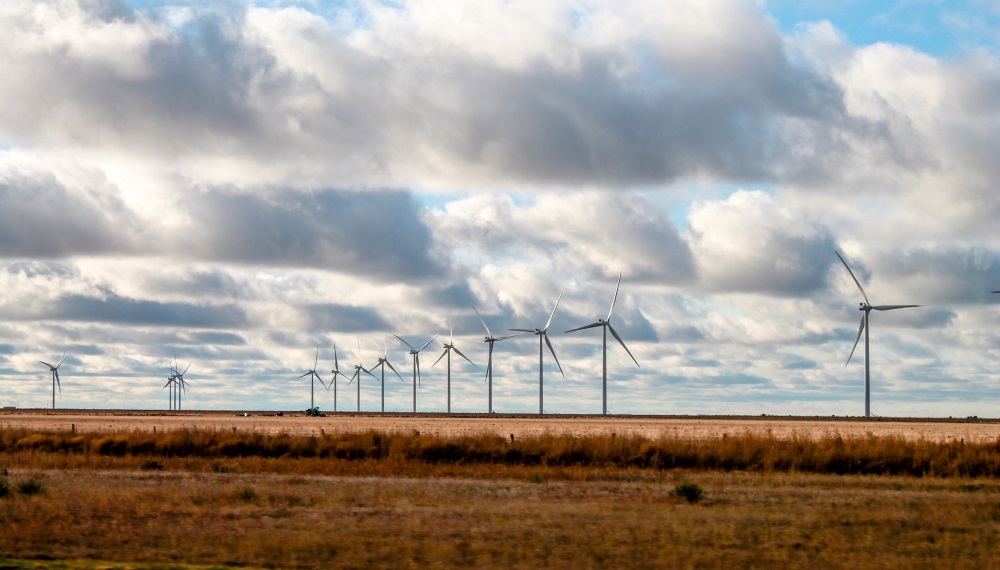 San Antonio offers some of the best year-round weather in the United States. Starting in the winter months, the temperature reaches no lower than 30 degrees Fahrenheit and is generally dry. Springtime temperatures have proven to be anywhere from 50-70 degrees Fahrenheit, give or take, and is considered to be a rainy season. Summers are when things really heat up, with temperatures reaching into the 90's and even 100's. In the fall, mother nature has a hard time cooling her jets, so you can expect temperatures to hover around 80 degrees Fahrenheit during the day and then dip into the 50's slowly during the twilight hours and on until the winter months start to take over. With all this in mind, San Antonio is ideal for those who enjoy the outdoors, a little heat, and the chance of severe thunderstorms.
Getting Around the City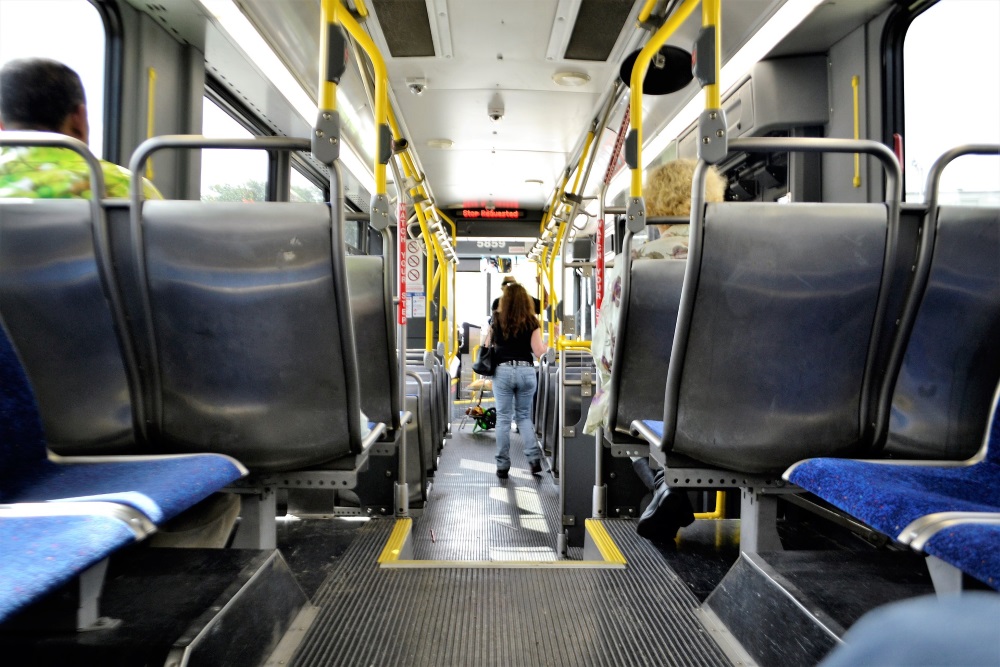 Let's not beat around the bush: San Antonio is a growing city and thus is experiencing some high traffic growing pains. To put it in perspective, Dallas, Fort Worth, Houston and Austin ranked sixth through ninth, respectively, in the top 10 of numerical increases in population. San Antonio ranked 3rd. This ranking is based off the number of people added from July 1, 2015, to July 1, 2016, with a net increase of 24,473 residents, according to new population estimates released in May 2017 by the U.S. Census Bureau. While this rapid growth means that roads are more congested, San Antonio only contains 8 of the 100 most gridlocked roads in Texas. Compared to Houston, which has 45, a drive through Alamo City is dreamy! And if you don't feel like driving, the city is equipped with an extensive bus system and a quaint street car system with service to the downtown area.
Entertainment Hot Spots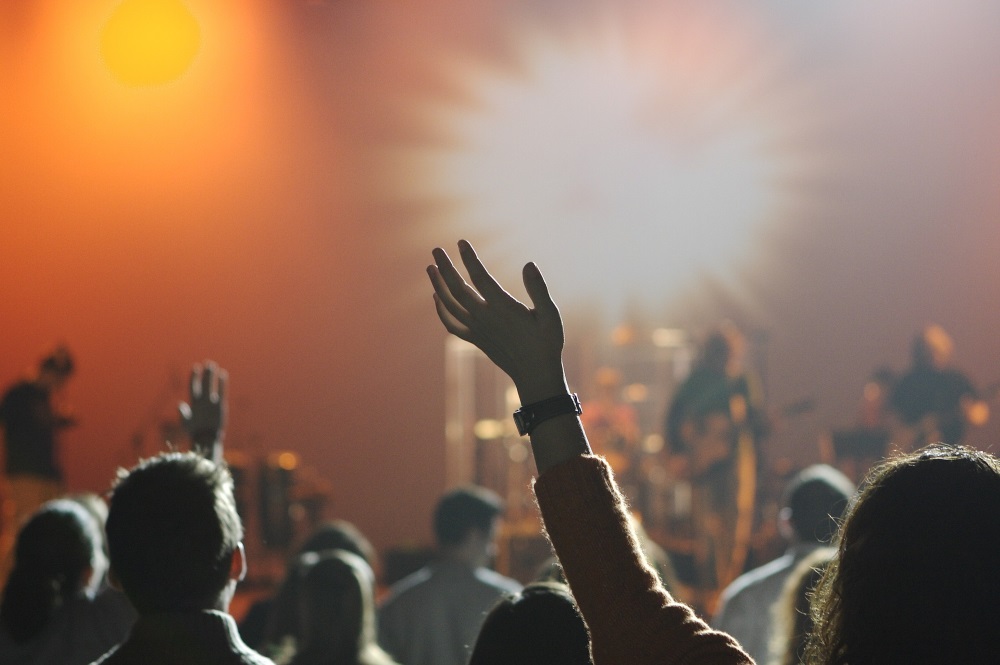 Tourism is one of the main economic drivers of San Antonio, so entertainment is in high supply. From family-friendly historic sights such as the Riverwalk and the Alamo to drinking neighborhoods like Alamo Heights and Dignowity Hill, there is something for everyone. For those who love nature, a stroll through San Antonio Botanical Gardens or Brackenridge Park is a wonderful way to spend an afternoon.
One of the most popular events in San Antonio is the yearly Fiesta celebration. For more than a week in April, San Antonio celebrates its diverse heritage and culture. Be sure to attend one of the many concerts, the carnival and the parade. Don't forget to wear your favorite fiesta medal!
How about shopping? The Rim or The Forum are both excellent choices with excellent restaurants to boot! If you are looking to enjoy the performing arts, the Majestic Theater is host to Broadway shows, comedians, concerts and much more. Be sure to take in one of the many beautiful productions put on by the San Antonio Symphony
Maybe you need an adrenaline rush? Check out Six Flags Fiesta Texas for high octane thrills! Boredom is practically non-existent in this entertainment wonderland, so prepare for exciting days and busy nights if you find yourself moving to the River City!
Storage FAQ's
What options do I have for payments? What forms of payment do you accept?

Most storage facilities accept cash, credit cards, or checks. Always ask about autopay, it's faster and much more convenient.

Will I receive a monthly invoice?

Most storage companies in San Antonio only provide invoices upon request.

What storage space sizes are available?

In San Antonio, there are 223 storage facilities, with a total of 556 storage units. Storage unit sizes generally range from 3' X 4' to 15' X 80'. Call one of your local facilities to have a representative find what size unit is best for you.

Is there anything unique to keep in mind when choosing a storage facility in San Antonio?

Some factors to keep in mind when choosing a storage facility in San Antonio are: weather, peak rush hour times, items that you will be storing, and location within San Antonio.

What if I need more or less space after I move in?

Once you move in and feel that you need to move into a smaller or bigger space, storage facilities are happy to accommodate your move. Before renting a space, it is recommended that you speak to a storage facility representative to help you find the best sized unit for your needs. If things change through the course of your lease, they will help make the transition to your next unit as efficient and simple as possible. We also have a size guide that may answer some preliminary questions you may have.

Do you have different policies and prices for students or active military members?

Students and active military members are clients that have unique needs because of the nature of their schedules. Most storage facilities in San Antonio offer discounts to students, and discounts and different policies for active military members. Please call your local facility or see our students and active military members pages to get detailed and updated information.

If I lose my key, can you provide another one?

No, storage facility employees do not have copies of the keys used for the units. If you lose your key, check with the facility for lock cutting fees. They may also be able to sell another lock and key to you.

What access will I have to my belongings?

You have 223 facilities to choose from in San Antonio. Access hours range from 8 to 24 hours a day. Please contact your local facility for more specific information about your unit.

How long is the lease and what are its terms?

Storage companies in San Antonio offer a month-to-month lease. If for some reason you would like to cancel your lease during a particular month, please contact one of the facility managers to assist you.

Do you accept deliveries for customers?

Most storage facilities in San Antonio accept deliveries for their customers so that they don't have to go through the process of moving every time they need something to be placed in their storage units. They will keep your items in the office and will inform you when they arrive so that you can place them in your storage unit at your convenience.

Do you sell boxes and moving supplies?

Yes, most storage facilities sell boxes of various sizes, tape, bubble wrap, labels, and other items for your packing and moving needs.

Can I rent climate-controlled spaces in San Antonio?

Yes, climate-controlled spaces are available in San Antonio due to the varying weather. Temperatures range from 41.0 to 48.2, which can dramatically affect things in your storage unit. For storing items such as wine, wooden items, electronics, metals, artwork, etc. storage facilities recommend that you rent a climate-controlled unit. For questions and more details, please contact a local facility.

How do I know what size storage I need?

Storage managers would be happy to help you determine which size unit is best for you so that you're not paying for a 15' X 80' unit when you really need a 3' X 4' unit. Please reference our size guide for more information.

What are the prices of the storage spaces? Are prices based on the square footage of the storage space?

Generally the prices of storage units in San Antonio vary based on the size of the storage unit and the location of the unit in the facility. Prices range between 29.0 and 1100.0, but representatives can better assist you once they have the details of your storage needs.

What security measures are taken to protect the storage units?

Security is every storage operator's priority. Speak with the storage manager of a facility of your liking in San Antonio to find out what security measures they take to protect your belongings.

Do you have advice on how to pack my storage space?

Yes, storage managers can provide you with tips and techniques on how to most efficiently utilize your storage space. Their hope is that you can have easy access to your items and that your storage space is worth every penny of your money.

Do you provide your customers with movers?

No, storage facilities do not provide movers. However, managers and team members would be happy to provide you with a list of reliable and reasonably priced movers in San Antonio. See our resource guide for movers in San Antonio.

Will the company have access to my space?

No, no one in the storage facilities has access to your space unless you specifically ask them or give them the right to do so. For example, you may want them to have access to your unit for things you may want delivered directly to your unit.

Should I rent a drive-up or interior storage unit?

Drive-up storage units are typically more expensive and not as clean as interior units. Drive-up units are more exposed to the elements (water, dust, etc.) and are therefore not as clean as interior units. Interior units, on the other hand, have a much better climate. Essentially, the desire to rent a drive-up unit comes from clients thinking that they will be visiting their unit very frequently, which is surprisingly not the case. Most people don't come to their units as often as they think they will, so given the cost and cleanliness issues, it's better to rent an interior storage unit.

Do I need insurance for my storage unit?

We recommend that you get insurance for your belongings because the contents of the units are not insured through storage facilities.

Do you have pest control?

Most facilities in San Antonio schedule professional pest control services every month, and twice a month during summer months.
San Antonio, TX RV and Boat Storage
View
Hide
San Antonio RV and Boat Storage
Howdy, and welcome to Texas. With tons of campgrounds, it's an RV lover's dream. And nothing's more Lone Star State than San Antonio. If you ascribe to the belief that everything's bigger in Texas, then chances are your RV or boat is going to follow suit. While RVs and boats are a great way to experience the state's mountains and coastline, they can end up causing some problems once vacation is over and it's time to head back to the city. Whether you can't park it in front of where you live or you just don't want to, we've got you covered on what you need to know about RV and boat storage in San Antonio.
It's Tough to Find
We're not telling you it's impossible to store your RV, boat or car in San Antonio. There are
more than 200 storage facilities
in town, so there have got to be a few solid places to store that extra vehicle, right? Less than a quarter of those facilities
offer this type of storage
. While you can certainly count on paying for a long term parking spot in the city, this is less than ideal as it's the most expensive option. If you tend to use your RV or boat seasonally (as in traveling all summer in your RV and returning to San Antonio in the winter), you're probably thinking of only paying for a storage space during the time in which it'll actually be occupied. This totally makes sense, but it's actually not the best course of action in San Antonio. We chatted with several facilities and they all agreed that it's actually not a bad idea to rent an RV or boat storage space year round even if you're only using it half the time. Because of the sparse availability of this type of storage and the Texas-sized popularity of RVing and boating, if you can grab a storage spot at a great rate, you'll most likely end up saving money as a result because you'll never be forced to pay for expensive parking. Not to mention, you'll have the peace of mind that comes from knowing that you've got a place to park your RV or boat. We think that's something that makes every vacation even more relaxing.
San Antonio Weather and Storage
Living in San Antonio, you know that all of those Californians who complain about the heat where they live are just plain wrong. There's nothing quite like that Texas humidity. You already know that finding an RV or boat storage space is a challenge. Finding one that's covered? Even harder (and even more expensive). This means that if you're keeping your vehicle in storage, it's most likely not going to be the type that offers a lot of protection from the elements. Don't think that you can't store your RV or boat as a result of this. Just plan on giving it a little extra love. If you've ever
winterized your RV
or
boat
, you're going to apply a lot of the same basic ideas when it comes to preparing for the humidity, heat and rain (San Antonio gets 31 inches a year). Make sure your RV or boat is clean both inside and out and remove anything that's temperature sensitive. Don't forget to look in your RV's fridge! The biggest threat to your RV or boat is going to be the humidity, as moisture is a destructive force that can cause mold, rotting and, for lack of a better term, ickiness. Keep things sealed to prevent wet air from getting in and place baking soda around the inside of your vehicle to absorb any moisture. If you can remove cushions and store them at your home or inside a
climate controlled
storage unit, this will help too.
Security and RV and Boat Storage
Because most storage units in San Antonio for RVs, boats and cars are more like parking spaces than enclosed garages, you'll want to pay extra special attention to the type of security that your facility of choice offers. Facilities like
Alamo Mini Storage
utilize cameras 24 hours a day. This is a great thing to look for, so in addition to asking your facility manager about features like this, pay attention when you walk around the property yourself. Do you actually see cameras and if so, is there one pointing at your storage spot? Is the property well lit? What about fences? A storage facility's fences shouldn't be easy to get around, and neither should the gate that's used to access the property. Look for facilities that offer key coded access. Some even offer individual codes rather than one general code that's used by everyone and can hypothetically be used by former tenants if it hasn't been changed. Other features to look for include
good locks
, a staff that walks the property often and security alarms. Bottom line? When it comes to keeping your RV or boat safe in storage, there's no such thing as being overly cautious.
San Antonio, TX Military Storage
View
Hide
San Antonio, TX Military Storage
San Antonio is often referred to as "Military City, USA" or "Mother in Law of the Army," and man, is it ever. The total military population in the area is 1,990,675 and that encompasses active duty, reservists and veterans from Joint Base San Antonio and the surrounding area. While more than 200 storage facilities in San Antonio sounds like a lot, it's easy to understand why some military members unfortunately find themselves scrambling for space when you consider that 200 facilities only means about 110,000 individual storage units. Remember though, there are plenty of housing, educational and social opportunities on base, but San Antonio's reasonable cost of living and lively downtown make living in the city a definite option, so not everyone is necessarily going to be looking for storage near the base. If you're relocating to San Antonio to work at the base, you've already got enough to figure out. Read our advice on military storage in San Antonio and cross one thing off your list.
Storage Near the Base
So we've already talked about what's available and who's using it, but let's get a few more crucial pieces of information out of the way. Where you should you store? If you're in the barracks for training or in privatized military housing (available through
Lincoln Military Housing
,
Balfour Beatty Communities
and
Hunt Military Communities
), you're going to be looking for storage near the base itself. The advantage to this is that many facilities, like
Lockaway Storage-Rittiman
(less than 10 minutes from the base) offer 10% military discounts and are familiar with the specific storage needs of military members and their families. Another nearby option is
Uncle Bob's Self Storage
(just a five minute drive from the base). This facility rents trucks which is a huge help for military members moving from temporary housing into privatized housing. In fact, most storage facilities near the base typically see military renters in this situation more than any other. This means that while it's true that a high volume of military storage renters are using facilities near the base, they're not necessarily staying in their units for long periods of time. That's good news for you if your ideal size unit (5x10 and 10x10 are the most popular) isn't available, as it likely will be soon. You might be stuck keeping all of your stuff in your car or in your hotel room for a short period of time, but that won't be the case forever.
Storage and Deployment
As a military member, the base has all kinds of things in place to support you and your family while you're serving overseas. Don't you think your storage facility should do the same? Luckily, lien laws
affect military members
a little differently than they do civilians. Sometimes, even if you trust in online bill pay or you ask someone you know to make sure you storage unit rent gets paid, things go wrong. Your facility manager will make every attempt to contact you if this happens, but if you're in a war zone, he'll probably have a pretty tough time doing so. Don't despair; these laws exist to prevent your stuff from getting auctioned off. One word of caution though: The military doesn't like to see members defaulting on rent payments of any kind, so while you should be in the clear as with your storage facility, you might still have some explaining to do to your superiors. We recommend looking for specials that allow you to pay for several months in advance, setting up auto pay, or simply taking the time to talk to your facility manager before your deployment begins to make sure he knows how military lien laws work (he should) and to discuss how to prevent your rent from accidentally going unpaid.
Military Storage and RV/Boat Storage
We know, we know; thinking about one type of storage is enough. But hear us out. As a military member in San Antonio, you're privy to some pretty sweet perks. One such perk is access to military only RV parks like
Joint Base San Antonio Canyon Lake Recreation Park
. It's just an hour away from the base and it's open year round. Because it's situated on scenic Canyon Lake, it's a great place to bring your boat and get out on the water. If you like camping, you can bring your RV and stay the weekend. Find RV/boat storage in San Antonio and your relocation to Texas won't require you to sacrifice your favorite hobby. If it sounds crazy to you to have one storage unit for your belongings and one for your RV or boat, keep in mind that the cost of living in San Antonio is below the national average and if you're moving from almost any other city, you're going to be surprised by how much extra money you have left over after paying your bills. That means that you can afford storage and enjoy some extra breathing room as a result. Yep, even in the barracks.
San Antonio, TX University Storage
View
Hide
San Antonio, TX University Storage
We'll let you in on a little secret: San Antonio is poised to become one of the coolest cities in the country. It's one of the fastest growing major cities around but it's also an insanely cheap place to rent an apartment, buy a home and yep, you guessed it, find a storage unit. With a booming job market, ultra-low cost of living and picturesque Texas setting, San Antonio might be the one college town where you don't have to live like a broke college student. Here's the lowdown on university storage in the Alamo City:
Storage is Cheap, and College Specials Make it Even Cheaper
With
more than 200 storage facilities
in San Antonio, it's easy for everyone to find the space they need. Two of San Antonio's biggest colleges are
The University of Texas at San Antonio
and
Texas A&M University-San Antonio
. Together, their enrollment is about 35,000. Even if you factor in other smaller schools, there are still more than 110,000 individual storage units available throughout the city. However, as a student, don't forget that you'll be competing for space with the rest of the city too, so be sure to reserve your unit as early as you can. Once you've figured out
what you need to store
, you can figure out what size unit is best for you. The most popular sizes in San Antonio are 5x5 and 10x10. Odds are, as a student you won't need much space, so these will be the sizes you'll be looking at. The good news is, they're affordable. The bad news is, they're in demand. You can solve both problems by looking for student specials. Several San Antonio facilities offer specials like three months (aka summer break) at one flat rate that can include things like packing supplies and a lock. Another way to save even more money is by
sharing a storage unit
with a friend. Just make sure it's a friend who knows how to pay rent.
Campus Housing and Storage
If you're attending ?
St. Mary's University
, you'll be required to live in the dorms as a freshman. This is an awesome way to make friends, but it also means tight quarters and limited closet space. If you're someone who dreams of rolling into campus with an epic fall wardrobe (and a winter one, and a spring one, and a summer one) this is basically a nightmare. But don't despair. Consider using your storage unit like an extra closet. Store at a place like
Alamo Mini Storage
that's just a five minute drive or half hour walk away and you can access your storage unit almost as easily as you can your actual closet. And remember, when the time comes for you to move out of the dorms and into an apartment, choosing a facility that rents out moving trucks will help make the move as painless as possible because it's much, much easier to rent a truck from a business you're already familiar with and already going to be utilizing on moving day than to add something new into the mix. If you're a student at Texas A&M, you're probably already living in an apartment as housing is still being built and won't be available until 2017. There's a chance you might catch a glimpse of the school's Spanish Mission style architecture and start longing for the day when you can live on campus. Temporary storage for San Antonians in situations like this is one of the most common reasons for storage and can really help you out when you're in a pinch.
Summer Break and Storage
We'd give this advice to anyone seeking storage in San Antonio, but to college students, it's especially important: You probably need
climate control
. If you're leaving San Antonio for summer vacation, you don't want to subject the contents of your storage unit to the heat and humidity. The heat isn't a huge deal on its own, but the humidity sure is. Any time you've got moisture entering a storage unit, you've got a problem. Items like posters, photos and all of those other paper based dorm decorations you totally shouldn't have to plan on replacing can melt together. Items like books and clothing can be susceptible to mold. It's okay if the words "climate controlled storage unit" sound foreign to you. Every good facility manager knows their importance and will likely discuss this option with you as soon as you even mention summer vacation.
Helpful Storage Resources
Lockaway Storage - WW White
2235 S WW White Rd, San Antonio,TX 78222, USA
San Antonio, TX 78222
Lockaway Storage - Goliad
2507 Goliad Drive, San Antonio,TX 78223, USA
San Antonio, TX 78223
Lockaway Storage - Rittiman
1039 Rittiman Rd, San Antonio,TX 78218, USA
San Antonio, TX 78218
Lockaway Storage - Harry Wurzbach
2626 Harry Wurzbach Road, San Antonio,TX 78209, USA
San Antonio, TX 78209
Lockaway Storage - Northwest Loop 410
3280 NW Loop 410, San Antonio,TX 78213, USA
San Antonio, TX 78213
Lockaway Storage - Military
6911 W Military Dr, San Antonio,TX 78227, USA
San Antonio, TX 78227
Lockaway Storage Woodlake
6551 FM 78, San Antonio,TEXAS 78244, USA
San Antonio, TX 78244
Lockaway Storage - West Ave
1018 Patricia, San Antonio,TX 78213, USA
San Antonio, TX 78213
Lockaway Storage - Culebra
8034 Culebra Rd Suite 501, San Antonio,TX 78251, USA
San Antonio, TX 78251
Lockaway Storage - Airport
907 N Coker Loop, San Antonio,TX 78216, USA
San Antonio, TX 78216
Lockaway Storage - Huebner
8762 Huebner Rd, San Antonio,TX 78240, USA
San Antonio, TX 78240
Lockaway Storage - Babcock
5842 Babcock Rd, San Antonio,TX 78240, USA
San Antonio, TX 78240
Lockaway Storage - Bandera
7212 Bandera Rd, Leon Valley,TX 78238, USA
Leon Valley, TX 78238
Lockaway Storage - Crestway
7095 Crestway, San Antonio,TX 78239-2374, USA
San Antonio, TX 78239
Lockaway Storage - Converse
8401 Crestway Rd, Converse,TX 78109, USA
Converse, TX 78109
Lockaway Storage - De Zavala
6075 De Zavala Rd, San Antonio,TX 78249, USA
San Antonio, TX 78249
Lockaway Storage - FM 1976
8874 FM 1976, Converse,TX 78109, USA
Converse, TX 78109
Lockaway Storage - Shaenfield
8223 W Loop 1604 N, San Antonio,TX 78254, USA
San Antonio, TX 78254
Lockaway Storage - 1604
6923 W Loop 1604 N Ste 125, San Antonio,TX 78254, USA
San Antonio, TX 78254
Lockaway Storage - O'Connor
17402 O'Connor Rd, San Antonio,TX 78247, USA
San Antonio, TX 78247
Lockaway Storage - Nacogdoches
16002 Nacogdoches Rd, San Antonio,TX 78247, USA
San Antonio, TX 78247
Lockaway Storage - Randolph
9482 FM 1518, Schertz,TX 78154, USA
Schertz, TX 78154
Lockaway Storage - Evans Rd
7858 E Evans Road, San Antonio,TX 78266, USA
San Antonio, TX 78266
Lockaway Storage - Encino 281
21703 Encino Commons, San Antonio,TX 78259, USA
San Antonio, TX 78259
Lockaway Storage - 3009 & FM 78
200 FM-3009, Schertz,TX 78154, USA
Schertz, TX 78154
Lockaway Storage - FM 471
15110 Farm to Market 471, San Antonio,TX 78253, USA
San Antonio, TX 78253
Lockaway Storage - I-35 Schertz
18913 I-35 North, Schertz,TX 78154-9504, USA
Schertz, TX 78154
Lockaway Storage - Garden Ridge
9384 Schoenthal Rd, San Antonio,TX 78266, USA
San Antonio, TX 78266
Lockaway Storage - North 281
27904 US 281, San Antonio,TX 78260, USA
San Antonio, TX 78260
Lockaway Storage - Boerne
29620 Interstate 10 West, Boerne,TX 78006-9108, USA
Boerne, TX 78006