Lockaway Storage Goliad: Customer Referral Celebration
Starting on October 3rd, customers at Lockaway Storage on Goliad Drive in San Antonio, Texas were given the opportunity to fill out referral cards and enjoy some tasty muffins and juice. Dawn McGee, Manager of Lockaway Storage - Goliad, was eager to tell us about the event.
"The main thing that I was after was getting them to fill out the referral cards. That's why I called it a Referral Celebration instead of just a customer appreciation event," Dawn said. "I had an ice chest full of juice and lots of Otis Spunkmeyer muffins because everybody loves those. They're very big."
There were chocolate chip, blueberry, and banana nut muffins for everyone and, over the course of a week, 83 muffins were given away! Dawn said that she initially planned on doing the event for one day, but since she had so many muffins and juice left over on the first day, it just made sense to make it a week-long celebration.
"I thought, sure I could take them back. But then I thought, no, I shouldn't take them back. I got them for the customers, so I should give them to the customers!" Dawn said.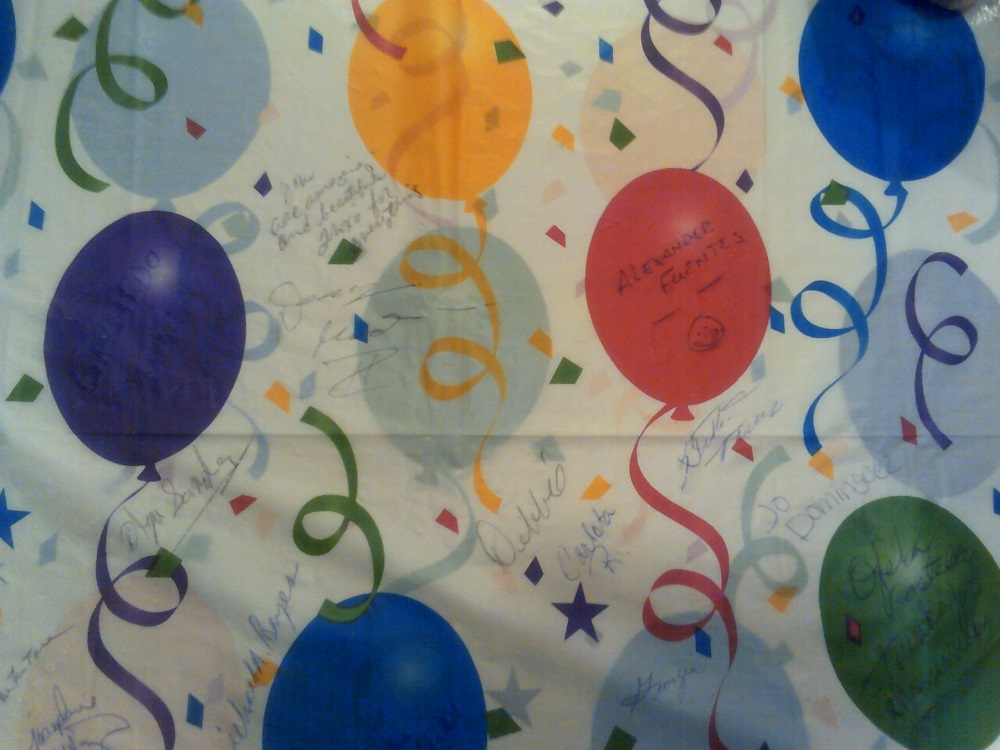 Many people took referral cards home with them, while others filled out the cards on the spot and gave them back to Dawn immediately.
"I got 12 referral cards. I simply told them I would contact them if their referral rented, and once they paid for the first full month. Then, the person who referred them to me would get $50 off their next rent payment," Dawn said. "Some of them took their referral with them and have not brought them back yet, but they seemed to really enjoy the event. It was a happy time."
The event was also well decorated with colorful balloons, festive ribbons, and tablecloths. It's easy to tell that Dawn cares a lot about her customers, and putting on an event like this gave customers the opportunity to feel appreciated and also help Dawn.
"It was just really a lot of fun. It was great loving on my customers," Dawn said.
If you were one of the 83 people who picked up a muffin and a customer referral card, remember to fill it out and turn it back into Dawn for the opportunity to receive $50 off next month's rent! Don't worry if you missed this event, because Dawn says there will be another chance to get in on the fun come December!