6 Benefits of Using Self Storage When Renovating
Home renovation is usually a time-consuming and expensive endeavor. Not only does it require a lot of money and time, but there are also many related tasks you need to do, from hiring contractors and designers to buying materials and possibly even finding temporary accommodation. On top of all that, there is one more important question. What to do with all your belongings while your home's being remodeled? Luckily, the answer is quite simple - rent a self storage unit! That way, all your belongings will be out of the way, and you'll have more time to deal with other relevant tasks. Here are some great benefits of using self storage when renovating your home!
1. Your belongings will be protected from all sorts of dirt
Firstly, as you probably already know, renovation can be pretty messy and chaotic. Whether you're planning on some DIY upgrades or a complete remodel, there will likely be a lot of dust and debris. While sheets and dust protectors can help you to some extent, they have their limits. With all the breaking and scraping, drilling and painting, there will be a lot of risk to your belongings.
They'll be covered in dust, chemicals, and other particles. That means you'll either have to put in a tremendous amount of effort to clean them or pay professionals to do it for you! On the other hand, if you place your items into self storage, they'll come out of it as clean and fresh as they were before remodeling.
Using self storage when renovating enables you to protect all your belongings from dust and damage
2. Using self storage when remodeling reduces the risk of damage
With all that work going on, your items might get not only dirty but also suffer substantial damage. All sorts of mishaps may happen! Objects may fall on them, or some chemicals or paint may spill. Additionally, your belongings may be in the way and get accidentally scraped or dented. Moving them offsite will ensure they stay safe and well-protected. Not to mention you won't have to pay for repairs or replace some of them!
3. It keeps clutter out of the way
Another benefit of using self storage when renovating is that you'll have a clear working space at your disposal. Storing your belongings safely away enables you to have a better workflow. You will need room to keep materials and supplies as well. This way, either you or your contractors will have clear pathways from one point to another. It reduces not only the risk of damaging your cherished items but also the risk of injury. Plus, it makes for greater efficiency, so your renovation will likely finish sooner.
Naturally, it's a good idea to declutter the renovation area before renting a self storage unit. Dispose of all the items you don't need or rarely use and only store those you care about. Remember that you might need them during the remodeling process, so keep your storage unit well-organized for frequent access.
You'll be able to better envision your space with all your belongings safely stowed away
4. With all the things out of the way, you'll see your home with fresh eyes
Once your renovation space is clutter-free, you can focus on what you want to accomplish with the remodel. With furniture and other items out of the way, you'll be able to better envision the space and get a better idea of what exactly you want to do with it. It presents you with a fantastic opportunity to create a blank slate and unleash your creativity!
5. Self storage enables you to be self-reliant
Unfortunately, most of us don't have enough room at our homes to store things during the renovation. Even with the attic or a garage, you can easily find yourself wanting some extra space. Even if you somehow manage to squeeze everything within your home, it will lead to some rooms being crowded and overflowing with stuff.
On the other hand, if you decide to keep your belongings at your family or friend's place, it may lead to other difficulties. Firstly, they may not have enough room to store everything you need either. In addition, it might become inconvenient for both you and them. What if you need something and your friend isn't at home? Or if a two-week remodel turns into a two-month one? Unexpected things happen all the time, so it's better to consider all options before making a decision. Self storage will enable you to keep your belongings safe for as long as you need and within easy reach when you want them.
6. Using self storage when renovating will give you precious peace of mind
Last but not least, renovation is often a stressful process. Of course, at the end of it, your home will look more beautiful and be more comfortable. However, during the process, you might feel anxious and overwhelmed. There are many things to think about and do and decisions to make.
Knowing that your belongings are out of the way, safe, and secure will help you reduce stress. Instead of worrying about them and moving them from place to place, you can focus more on the project.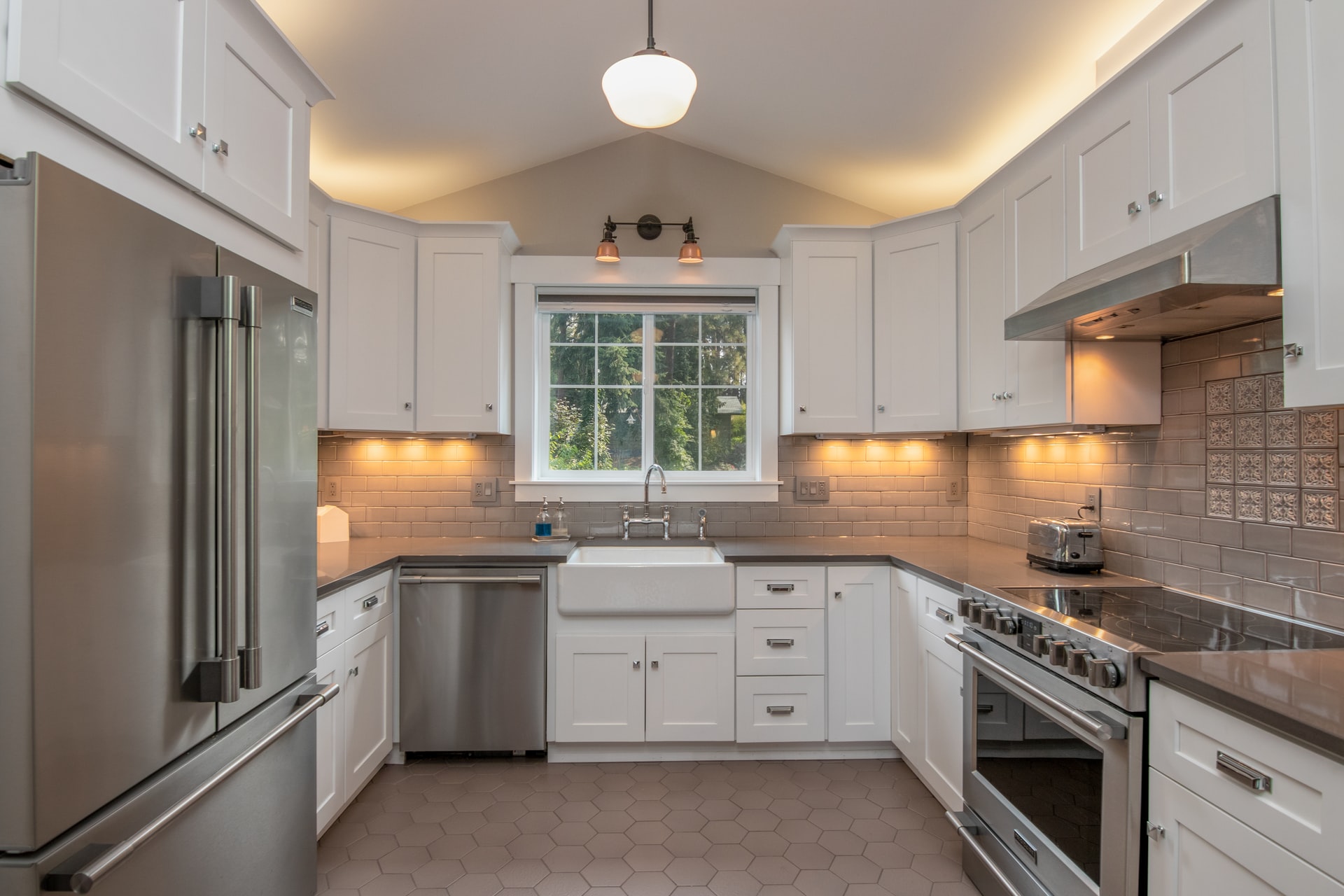 Renovation is exhausting but also worth it - you'll add beauty and value to your home
How to choose the right unit?
What self storage unit is best for you largely depends on the type and the number of items you want to store. Luckily there's a variety of self storage options for you to choose from! Follow these steps to ensure you pick the unit that suits your needs:
The bottom line
Home remodeling is a rewarding task, even though it may sometimes feel overwhelming. While there are many things you have to think about, there is one you can cross off of the list. Store your belongings safely into a self storage unit during the remodeling process.
Using self storage when renovating will ensure your items are free from dust and secure from damage. Not to mention you'll be able to better focus on making your home more beautiful and appealing!