Lockaway Storage - Babcock Road: Valentine's Day Customer Appreciation
Lockaway Storage has always been dedicated to providing top notch customer service to each and every renter we have, and sometimes, that service comes in the form of sweet, savory treats. The weeks leading up to Valentine's Day at Lockaway Storage on Babcock Road was an all-out celebration in the form of candy.
"Everyone needs a Valentine! I just wanted to surprise them when they came in, I always have candy around and just decided to bag it up and make our customers feel appreciated," said the manager at Lockaway Storage - Babcock. Customer Appreciation Days have been one of her favorite things to do as a manager, "Our company encourages us to run our facilities like we own them, and I take that to heart."
"Customers can have fun when they come in to make a payment or potential new customers inquiring about units," said Lockaway Storage - Babock manager. "They can Enjoy the yummy treats and possibly win a $50 coupon off their next month's rent."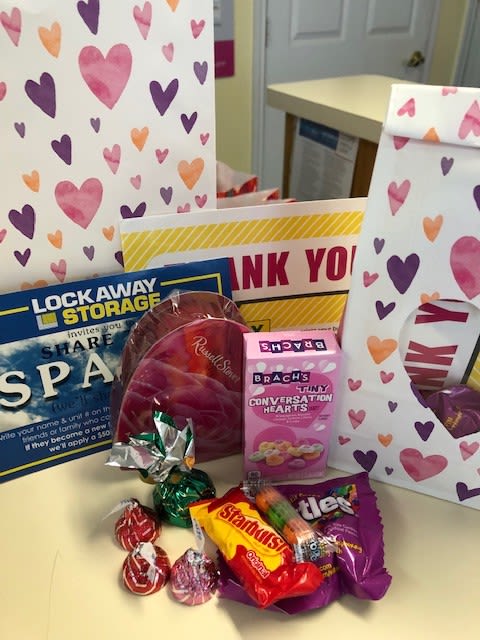 If you missed the holiday goodies, don't worry, Tammye and the team at Lockaway Storage on Babcock Road always have something fun planned nearly every month for their customers! Stay tuned!