Contactless Move-in: 

Just 3 Simple Steps!
Rent online
Access your space between 6am to 10pm
Save money + Get a FREE lock!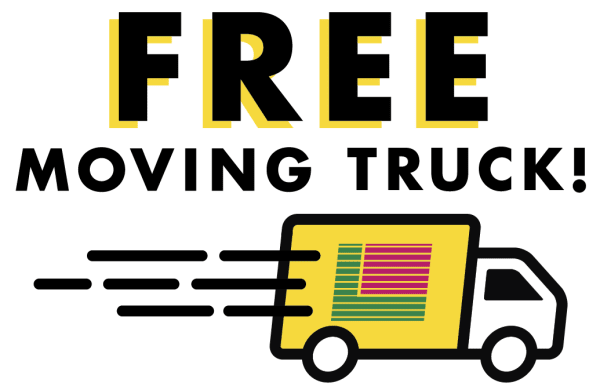 We offer free truck rentals for new move-ins and affordable rates for current tenants.
Call today for complete details on rental truck use, terms, and fees.
We're Here to Help
At Lockaway Storage, it's our goal to make your self storage journey a breeze. That's why we've included a list of helpful facility features to get you in, out, and on your way. Take advantage of extras like business suite rentals and commercial storage to make it easy to check storage off your to-do list. Visit our Features page to discover all of the benefits of storing with Lockaway Storage.