Here at Lockaway Storage, we know our success is due to our wonderful team. The care they give our renters is unparalleled and we want to highlight their milestones along the way. Below is an interview with Lockaway Storage at 3009 & FM 78 Manager Austin Sanchez, who is celebrating his 3rd anniversary.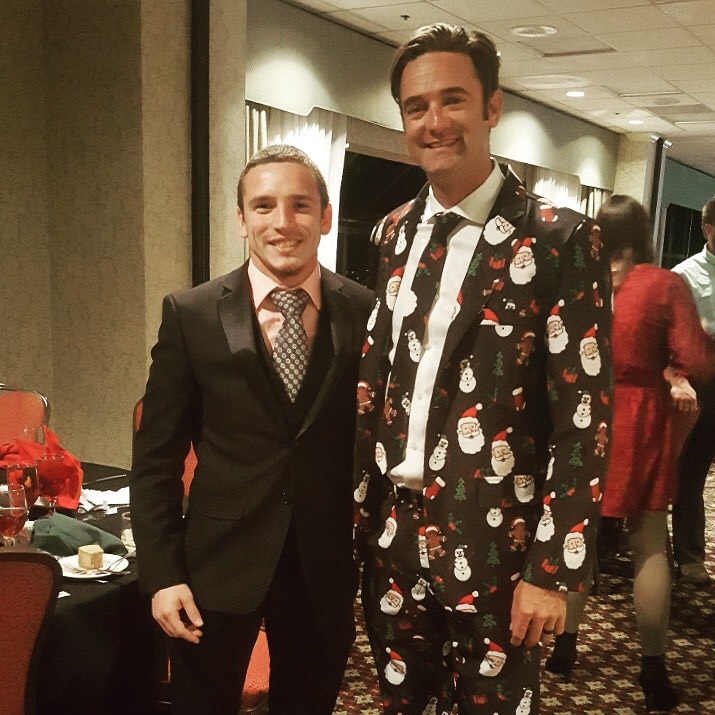 Jodie: What's the best thing you've learned while working for Lockaway Storage?
Austin: One thing I've learned is how to manage a team and run a store in the industry at the highest peak possible. Another is how to be organized.
Jodie: Do you have a favorite self storage story?
Austin: You meet a lot of great people in this position. We have a gentleman here who drives a truck around. He works on behalf of Wounded Warriors, He does hayrides in the fall and snow rides for the kids in the winter. He donates to children during Christmas. There are so many neat people you meet in this business.
---
"Austin is a great Manager. He's very thorough and detailed oriented. Austin is always willing to help someone out. He doesn't want to be the best; he wants to help others be their best."
Drea Martinez, Manager at Lockaway Storage on Rittiman Road
---
Jodie: What are your hobbies when you aren't at your facility?
Austin: I'm actually a single father of two babies. One is my 2-year-old daughter and I have a one-year-old son. I don't have the traditional single Dad schedule. I have them three-to-five days per week. When I don't have them, I hangout with friends and do some side work. I try to do new things. I don't have a lot of time, but I try not to sleep all the time!
Jodie: As a Mom of three, I don't even know how you have a hobby! I can relate. Way to go though being a great Dad.
Austin: It's hard to do things when I have the kids quite a bit. Having two kids can be overwhelming sometimes, especially with a full-time job
Jodie: I have to tell you, as they get older, you become more okay with not being social. Sometimes vegging out is OK because breaks are necessary
Austin: Yes, I always say I'm going to workout before work, but then I'd really like to sleep.
Jodie: What's your favorite thing to do with the kids near the facility?
Austin: There are quite a few parks and kids' playgrounds around here. Mine like the simple things, like the foam playground at the mall. When you're by yourself, it's tough to go out and do too many things. When my best friend, their God Father, comes to town he'll help me with the kids. He'll take a baby and I'll take one. It's a huge help and we can go to the park and watch them both. As you know, with multiple babies it's hard to get out. Now that my son is almost walking, he follows my daughter around everywhere, so that's helpful.
---
"Austin has grown immensely since he started a few short years ago. He has come a long way in a short time and has grown from an inexperienced Assistant Manager into an impressive Manager. Austin has a great outlook and a positive attitude. He is open to coaching and learns quickly. I appreciate Austin going the extra mile and running his store effectively and efficiently. He is the definition of a team player and works well with others."
Amy Medrano, Senior District Manager, Lockaway Storage
---
Jodie: Who would you like to give a shout out to today?
Austin: Some people that I work with, but I also hang out with! I became really close to Marcus Warren. He is the new manager at the Evans Road and Garden Ridge locations. Another one is Tiara. She just became manager of the store on North 281, and Mauricio got the new position at De Zavala. All of my 2018 assistant managers who I used to work with are now managing their own stores. They were awesome this last year. I'd like to thank my current District Manager Amy Medrano. Since she's come back to our team she has been so helpful. They all have taught me how to represent with "STRATitude" and do things the Lockaway Storage way. I want to thank all my close friends and family. That's what our team is like, one big family.