Here at Lockaway Storage, we know our success is due to our wonderful team. The care they give our renters is unparalleled and we want to highlight their milestones along the way. Below is an interview with Tristina Volesky, who is celebrating her 12-year anniversary with Lockaway Storage.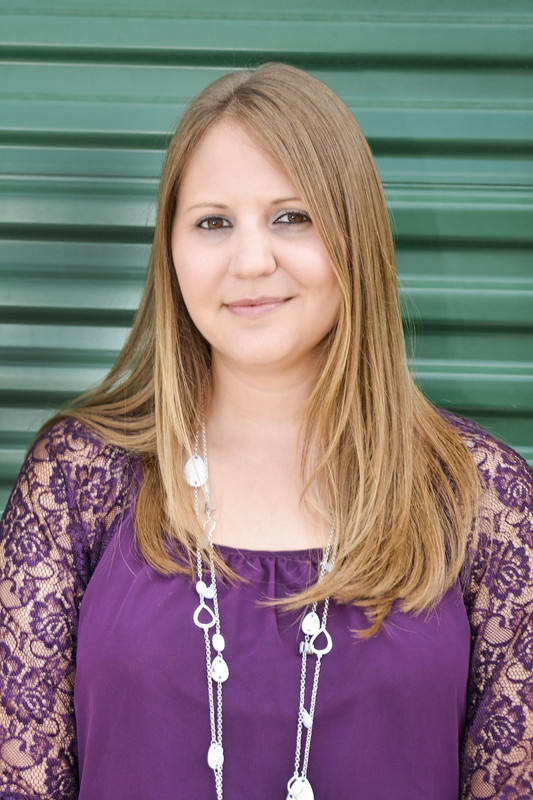 Tristina is the Brand Vice President for Lockaway Storage.
Peter: Hey, Tristina! Thanks for taking the time today. Every anniversary is a big deal, but anything more than ten years is quite an accomplishment these days. Has your job changed since you first joined?
Tristina: It has changed a lot! When I first joined SPMI, I was a Resident Manager of our Loop 410 facility. Shortly after I was moved to the District Manager position. We grew a little bigger and I became a Regional Manager, and then we grew even bigger and was asked to step into the Lockaway Storage Brand Vice President position.
Peter: Do you have advice for anyone thinking about working in self storage for the first time?
Tristina: I would probably give two pieces of advice. In the industry you will hear people say that a self storage manager has to wear many hats, and that has always been proven true. A self storage manager's duties include but are not limited to: office work, outside work, cleaning, trash collecting, marketing, troubleshooting, gate operating, HVAC checking, dumpster monitoring, customer service, and more. My first piece of advice would be that they make sure they want to wear many hats! Second, I would then advise that they should love to provide excellent customer service. Having excellent customer service skills goes a long way!
Peter: Tell us about a renter who left an impression on you.
Tristina: There have been many, but one of my favorites was a guy named Jeff. He used to work for a company that stored medical equipment with us, and his job was to deliver the equipment to patients' homes. The first time I met him was right after the company rented from us. I remember it was kind of a bad morning and I personally was not in the best of moods. Jeff walked in and loudly said "Good morning!" with a big smile. Little did I know that was one of hundreds of more "Good morning!"s to come from Jeff. He turned out to be a positive, fun and outgoing person who was great to be around and talk to. He loved what he did and loved taking care of his patients, and he genuinely cared about the people he interacted with.
Peter: What makes you want to continue working with this company?
Tristina: The people, starting from our CEO Don and our CFO Randy, to our Home Office team, to my fellow teammate Julie Merry who has been doing this longer than me, to our District Managers and each and every Team Member that I get to work with! I also love this industry, so all together I love my job!
---
"Hard to believe 12 years has gone by. I remember the day I met Tristina like it was yesterday. Tristina worked at a small facility we purchased in San Antonio, Lockaway Storage - Loop 410. It's not such a small facility anymore due the additions we have made, all additions she had envisioned for this location. After we completed our due diligence, I went back to interview Tristina and it quickly turned into Tristina interviewing us. All of us who know Tristina know she is very organized and loves her lists. After my brief interview and job offer, she quietly said, "Well, I have a few questions", and out came the list. In her quiet, polite voice she asked me what seemed like twenty questions or so. She then accepted the job and told me she needed me to know she will likely only be with us a couple years as she was going to school to be a teacher. It was so apparent that Tristina was a great Manager, but there was something extra special about her. Although Tristina did not go on to become a school teacher she has and continues to use her teaching skills on a daily here with SPMI. It has been a great 12 years and we look forward to many more."
Don Clauson, Owner/CEO Strat Property Management Inc.
---
Peter: What is the most expensive thing you've ever had stored at your facility?
Tristina: One time we had a customer rent a 10x25 and store a bunch of Harley Davidson bikes in there, he showed them to me, and that was cool!
Peter: Can you tell us about a time that self storage changed someone's life?
Tristina: I really can't think of just one answer to this question. I have seen self storage change many people's lives. When I first started in the business, I was very young, but it did not take long for me to realize that many people who needed storage where going through stuff in life, sometimes good stuff and sometimes bad. What I think of when you ask this question are the customers who used storage during a divorce, a death or other tragic event in their life and how it changed their life because they had someone to talk to and help them with all the "stuff" they had to deal with in that time. I have seen people who just lost their home, but had just enough to keep their stuff and, in the meantime, they got back on their feet. I think of the people who were just starting new businesses and needed space outside of their home, used a storage unit, and then watched their business take off and grow. I have seen (actually heard) musicians practicing their music in the units and get better and better and then start playing gigs. I could probably come up with many more.
Peter: What is it like to be a part of self storage as long as you have?
Tristina: It is amazing to see how things do change, from they way self storages are built, to they way they have been operated, marketed, what they are used for, and all of the technology advances.
Peter: Do you have any advice for someone who is interested in becoming a manager or making self storage their life-long career?
Tristina: Like I said before, be able to wear many hats and provide excellent customer service always. If you want it to be lifelong, look for a great self storage company to work for, one that loves its Team Members. There are many great ones out there (I am a little biased and think ours is the best).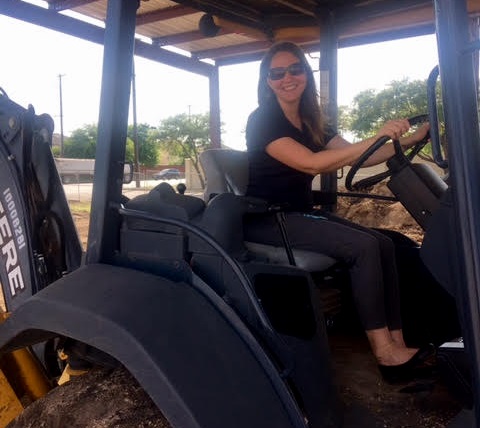 Peter: Do you have any tenants that you've grown close with over the years?
Tristina: Back when I worked at a facility, yes, I did. Sometimes you have tenants that visit their storage so often they are there about the same about of time you are or sometimes more. I love to look at the tenants who are still at the facilities that I started at, there are many that I know who are still there, and I absolutely love when I run into them.
Peter: How was your life 5, 10 years ago?
Tristina: Oh how things have changed, 5 years ago I was a happy wife with no kids and focused on my career, ten years ago I was engaged to be married and still figuring out that this was going to be my career. Today, I am a happy wife with two little boys and still focused on this career.
Peter: That is so awesome! What do you like to do outside of work, do you have any hobbies?
Tristina: Outside of work, I love to spend time with my husband and two boys, we love to be outdoors. My hobbies would be cooking, hiking, jogging, and my favorite thing to do when I get the opportunity is to go on mission trips with my church.
Peter: What is the area around the facility like and do you live there?
Tristina: I no longer live at the facility I started out at, I did live there for 10 years. That was in San Antonio, and now I am back in a small town north of SA called Boerne. It's where I grew up. Boerne is in what is known as the Hill Country, it has grown from a small town to a little city, so it is a little less "hill country" than it used to be. I think it is a beautiful place!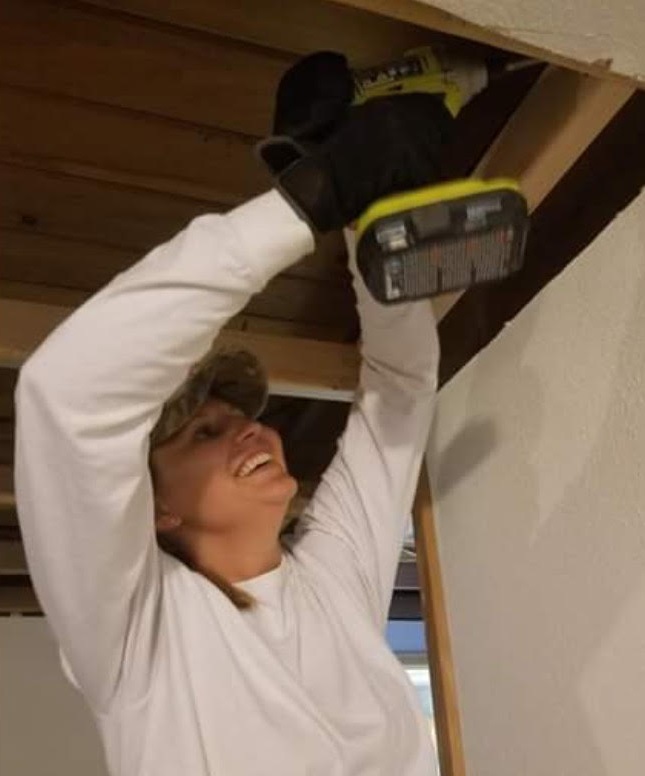 Peter: Are there any famous sights or points of interest people should take note of when visiting Boerne?
Tristina: Boerne is an old German town that has a great downtown area, cute little shops and restaurants, a few pretty walking trails, car shows, antique shows, and some fun fairs and festivals.
Peter: What are your favorite restaurants?
Tristina: I have many favorite restaurants, but to name one, there is a quaint little one called Picnickins, in SA, I think their food is fresh tasting and always delicious.
Peter: If you don't mind, tell us a little bit about your family.
Tristina: I have been married to my husband for 8 years, but been together for almost 15 years. (He took forever to propose to me!) We now have two sons, a 3-year-old and a 6-month-old. When I am not working, I am spending all of my time with them. They are the loves of my life.
Peter: Do you have any pets?
Tristina: I have two old cats. They actually used to live with me when I lived at the storage facility. They are sweet cats, named Mort and Missy.
---
"I have been fortunate enough to know Tristina for quite a while now. She is an inspiring leader, an advocate for her people, passionate about her work, dedicated to her family, and one of the most reliable people you will ever meet. Nine years ago, this coming January, I met with Tristina and Don Clauson for my interview to come and work at Lockaway Storage. I ended up being lucky enough spend my first 8 years with the company reporting directly to Tristina. She has taken the time to teach, guide, and mentor me through this industry. Tristina encouraged me to pursue the things I was passionate about and helped me work on my faults. Even though it meant leaving her team, she supported me in moving to the Human Resources team full-time because she knew that was a role where I could bloom even more. Tristina is always looking out for her team and advocating for what is in their best interests even if it makes her work load more difficult. She has done so much for SPMI and is truly dedicated to making this the best place to work for all of us."
Ashley Montessoro, Human Resources Administrator
---
Peter: Do you have any mentors outside of the self storage industry? Tell us about them.
Tristina: Yes, my sister who is 10 years older than me, she was a charge nurse for many, many years, and recently retired. She has taught me how to be a sweet person and to work hard. My pastor's wife is also like mentor to me, she has lead all of our mission trips, and has taught me ways to love and serve others.
Peter: If you didn't have to sleep, what would you do with the extra time?
Tristina: Spend it with my boys, more cooking, more hiking and jogging, and more mission trips.
Peter: Would you like to give anyone a shoutout?
Tristina: Shout out to all of our team, I appreciate each unique relationship that I have with you.